We serve delicacies like none other. Here is your chance to Enjoy them all! Our Service is Truly Different!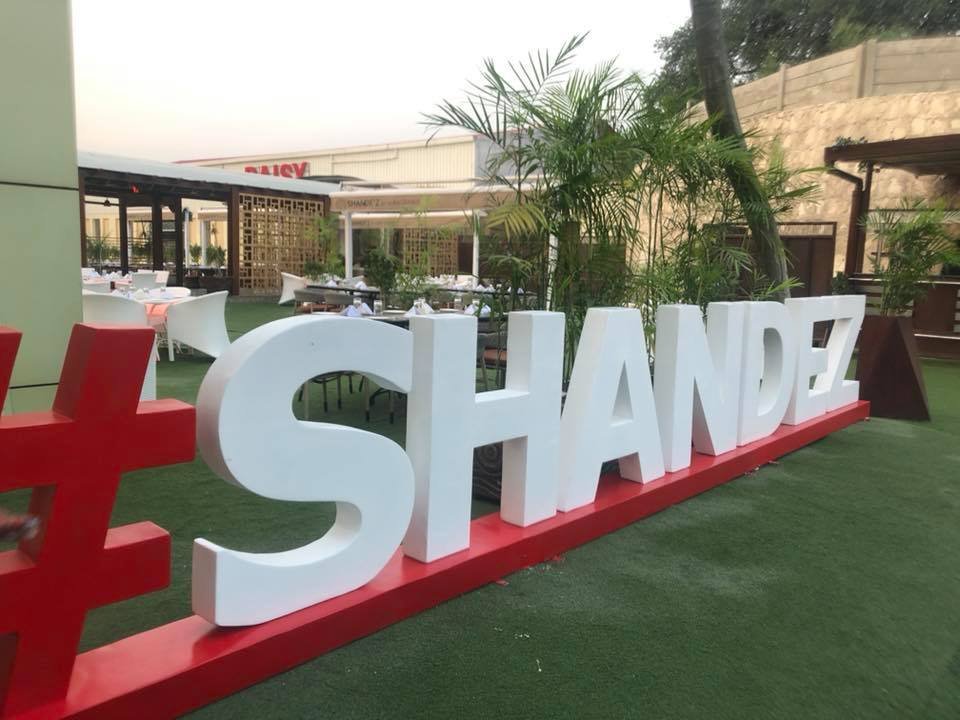 About Us.
Shandez Restaurant is a multi-cuisine restaurant that serves Mediterranean, Chinese and Asian Cuisine. Its open air atmosphere is one of its kind.

OPEN AIR
Shandez Restaurant is serving Mediterranean, Chinese & Asian Cuisine. Its open air atmosphere is one of its kind.

QUALITY FOOD
We prepare the finest cusine and Serve in utensils that are hygienic & Clean according to the standards of (FDA).
DIFFERENT EMBIENCE
We Provide the best ambience in the twin cities. Our Crockery, Sitting, tables and over all look  is top class.
BEST SERVICES
Our Service, Your Satisfaction. Definitely, we have the strategies to serve you Better..!
Some thoughts from our customers
Manager asked me about extra money for birthday
I asked to manager for decoration for birthday he asked me about extra money when I refused he cancel my event … so rude and choor
bad Experience
we arranged a birthday party there and opt for their sunday brunch. firstly most of the containers were empty ..there service and customer dealing was poor.. Waiters only listen and they don't do anything about it.
Very pathetically and cadual response from your watsapp representative , he is unfit for this jon
I am old and loyal customer of your restuarant, yesterday I asked on your watsapp number
+92 300 0575454 about high tea, they have confirmed me about high tea.. I came all the way from Airport, but when I arrived there was no high tea arrangements, I contacted on your watsapp but the guy on watsapl has misbahved like I called on Quetta Hotel, very very pathetic behaviour, I will not come.if this guy is not terminated from his service.. he is spoiling your image.
Ambiance Appreciated
Love the quality of food and standerd of services.
Excellent Ambiance.
Keep it up
Get in Touch We Provide You Best
Contact #
+923000575454, +923000567128 
Visit US :
Shandez Restaurant, Main Margalla Road
E-11/4, Islamabad, Pakistan.
Drop in your details and we will get back to you.